Welcome to the Official Site for Presley Chasson. You may recognize Presley from one of her numerous print campaigns for companies such as H&M and Old Navy. Here you will find all the news and up to date information about this talented young actress. For Industry Professionals looking to learn more about Presley, please click on her name above for an overview of information.


NEWS & UPDATES
31 Aug 2014
Little Mass
Little Mass
is one of Presley's favorite companies to work for. She has shot for them multiple times over the past couple of years, and modeled a variety of different outfits for their lines. Her images have surfaced on the company
website
, retailers sites, in
magazine ads
, and even in posters at trade shows, it's been so awesome! Recently some images from last years shoot have been spotted on their website as they've updated the images for their lines. She really loved the winter outfit she got to wear and it's so nice to see another shot surface for it, and how fun is the photo of Presley and her friend!
2014 has brought many more
exciting
new images and a couple of weeks ago Presley's image was selected to be featured on
Zulily
in a banner for their sale page! Out of all the models and all the photos available it was so great to see that they chose Presley to represent the company on this big sale day. One of the newer collections she shot for had an image release as well on the company website, and one of the best parts is that at the
ENK Children's Club
show in NYC the other week her image was seen in their booth! It's a group shot of Presley with several other girls, including her sisters, and Autumn got double the fun with a big solo shot up too! All weekend people were passing the booth, seeing Presley's image, and she was so happy to find out that so many saw her picture!

Behind the scenes Presley always has a great time. The hair and make up teams are always a joy to get ready with, and the stylist always has the perfect outfits on hand for Presley to wear. She loves smiling for the camera, playing with the props and some images of her on set for last year's collections as well as this year's have just been added to the gallery. Presley especially enjoys when the
Little Mass
dog is on set, with it's blue ears and tails, she can't take her eyes off the doggy and likes that she gets to play with him/her too!

The
Little Mass
fun will continue throughout the year as Presley was shooting for them again recently!
Thank-you
so much to the entire team for all of the
fantastic
shoots, Presley always has a blast!
Posted by: Lisa
17 Aug 2014
Little Mass
It is always
exciting
getting to shoot for
Little Mass
! Presley really enjoys working for them each chance she gets and meeting lots of new friends on set. She recently did a new shoot for for several of their different lines, and now is featured in an ad in the latest issue of
It's A Kids World Magazine
! She can be spotted for Little Mass, Tru Luv, their new line Mini Me, and also has a second ad featuring a shot from last year! One of her
favorite
parts about this shoot is that both Harmony and Autumn were working too, and the girls all got to do a formal dress wear set of images together. Make sure to check out the new images in the gallery, and
thank-you
to the
Little Mass
team for another wonderful photoshoot!



Posted by: Lisa
26 May 2014
Jelly the Pug
Not too long ago Presley had a fun shoot with
Natalie Warr
for
Jelly the Pug
. She loved all of the outfits she got to model, smiling and posing for the camera, and she especially enjoyed getting to work with friends as well as Harmony. The girls got to take some photos together which came out great and all of the images came out
fabulously
. Presley's photos appeared on the company's
Facebook page
as well as
Zulily
, and she loved that her shoot with party themed. Images have just been added to the gallery and
thank-you
Natalie for a
fantastic
shoot!
Posted by: Lisa
30 Apr 2014
L.A. Parent Magazine
What's better than being on the
cover
of
L.A. Parent Magazine
? Why being on the cover
twice
within one year of course! Presley's featured for the second time within the last several months and this time she's joined by her big sister Harmony. The kids did a shoot with the
wonderful
Jamie Moore
not too long ago, having fun in the pool, enjoying the nice warm weather, and a very
sweet
image of the girls together was chosen to be on the cover. She was so
excited
to see herself when the issue came out, and
thank-you
Jamie for such a fun shoot!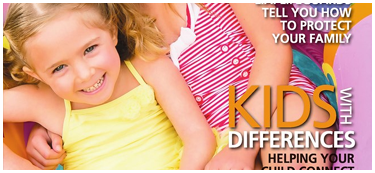 Posted by: Lisa
18 Mar 2014
Happy Birthday!
Things are very busy today in the Chasson household and as Presley woke up today full of energy she was excitedly running around ready to see what the day would bring. Today's not like any other day of the year, it will be full of
celebration
as everyone comes together to celebrate Presley and her
4th birthday
!
Happy Birthday Presley
! I hope you have a
wonderful
time enjoying all of the traditions for your
special
day. Birthday's are so much fun with cake, presents, and lots of love from family and friends who all want to help make this the
best
birthday ever. Being four is going to be so
exciting
, lots of new things you'll get to see and do!
Happy Birthday
!

(Thanks Katrin for the banner!)
Posted by: Lisa
16 Mar 2014
Babiekins Magazine
Last year Presley did a fun shoot with
Stephanie Matthew
for
Babiekins Magazine
! It was a great day in the studio trying on different outfits, getting her hair done and the images came out
fabulously
. She can currently be seen in
print issue three
, with a full page solo shot! She was so excited to see it in person, and happy to see her sister Harmony is in a different shoot in the issue too. With a
thank-you
to Stephanie we have several of the images from the shoot, Presley looks so
adorable
sitting up on the stool, and she loved working with the other kids on set. Make sure to look for Presley's issue of
Babiekins
at
Barnes and Nobles
and other retailers that carry kids fashion magazines!


Posted by: Lisa
<< Previous Next >>